Foraging Toy Box

This fun toy box sits in the bottom of your Sugar Glider cage. It's full of lots of fun little "bits and bobs" for them to forage through and explore!  Contents may vary slightly from what is shown.

Hide some treats amongst the toys for extra foraging fun!

If you need a custom color scheme please contact me to see if I have the available colors in stock!

$12.00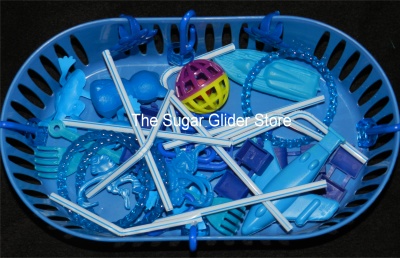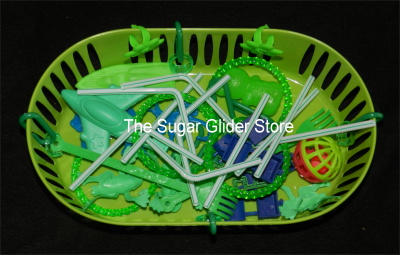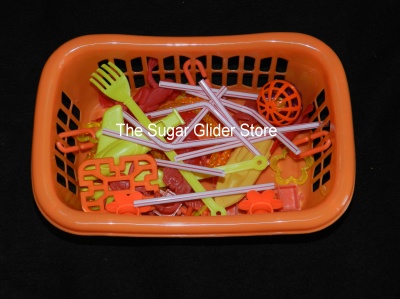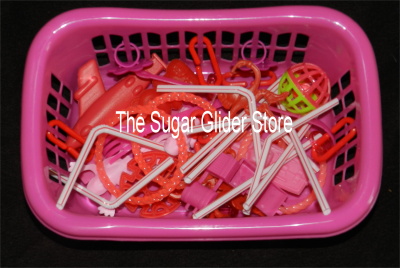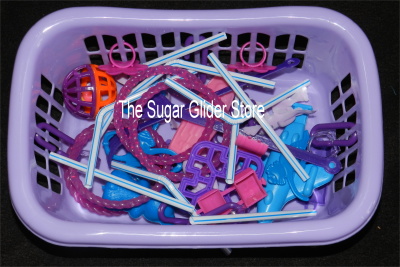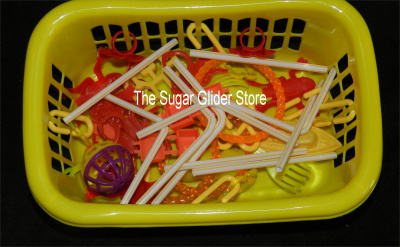 Purple is now in an oval white basket.

Yellow is now in an oval red basket

Treasure chests

This small chest makes a great place to hide a treat for your Sugar Gliders. It's small enough for them to lift and open! Each chest snaps shut but is easy to open once they figure it out. This is a great item to add to a ball pit or toy box on the cage floor or just hide them around the cage.

Colors vary

12 for $0.96 (8c each)

144 for $5.76 (4c each)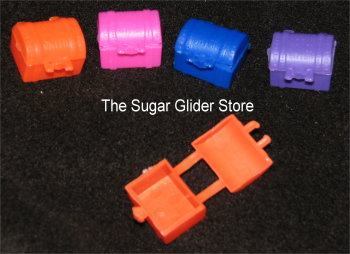 Pink is now in an oval white basket.