Christmas 3mm Plastic Chain Pack

3/4 inch x 3mm

You will receive:

4ft White

4ft Red

4ft Spring Green

4ft Lime

4ft Grass Green

$7.80 a pack

(39c a foot)

Christmas Small Shape Links Assortment Pack

You will receive a mixture of 200 Links in the following colors:

White

Green

Ruby Red

$4.00

Mixed bag of

Red, Green and White Charms

You will receive a bag filled with a mixture of charms.

Color/type/quantity will vary per bag.

Bags are filled from a large box of mixed charms so you won't get exactly the same mixture/quantity of things each time.

Limited quantities available

Please note as these are filled from a large container with a scoop I do not count them individually so you may or may not receive a few broken pieces.

If you order the individual
charms
they are counted out by hand and broken pieces are removed.
$15.00 for a 6"x8"  bag

$9.50 for a 4 1/4" x6 1/4" bag

Christmas Snowflake Gears

You will receive a mixture of the colors shown

You can fit an oval/c-link through the middle as shown on the White Gear.

These are a fun addition to any toy or toy box.

It's easy to add more holes to these with a Crop-a-dile II. Check out the picture to the right.The

Crop-a-dile makes 2 sizes of holes that are just perfectly sized for our oval links and our small shape links. You can purchase this awesome gadget on Amazon.

20 for $1.00 (5c each)

400 for $14.00

(3.5c each)

Christmas Ducks

These cute ducks are a fun addition to your toys. Add some chain and charms to make an adorable hanging toy or attach it to one of our toy bases.

You can order them either in a set of 4 or a set of 12

They are just under 2 1/2" tall

4 got $2.64 (66 cents each)

12 for $6.24 (52 cents each)

Whirlie

Approx. 6in

These make a fun base for a toy

1 for $0.75

3 1/2" White Frisbees

These make a nice solid base for a hanging toy. Drill some holes and then add beads or plastic chains to hang from the top and add some more toy parts hanging down and your Sugar Glider will have so much fun!

$0.72 for 4 (18c each)

Plastic Reindeer

Add some extra cuteness to your Christmas toys with these adorable Reindeer.

They will come in a mixture of red and green as shown in the picture.

A Small Shape Link does fit through their antlers.

$1.50 for 4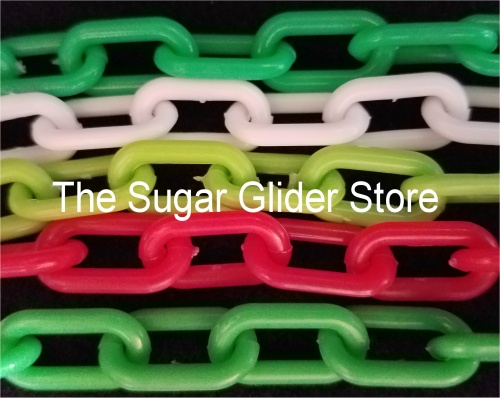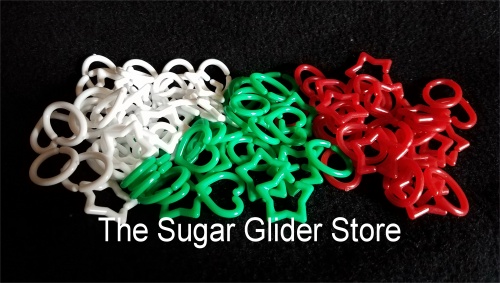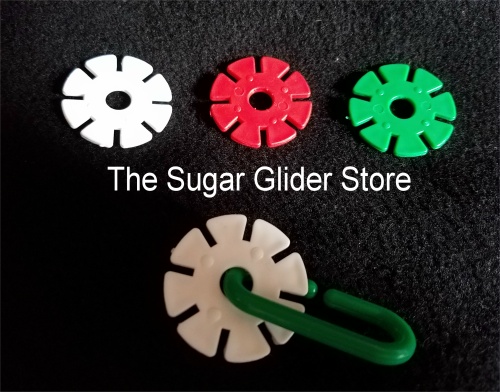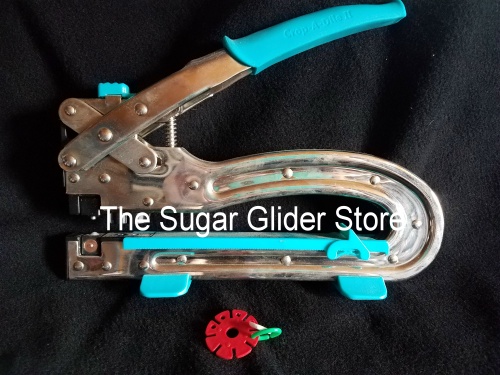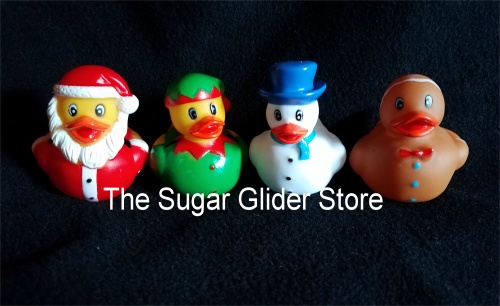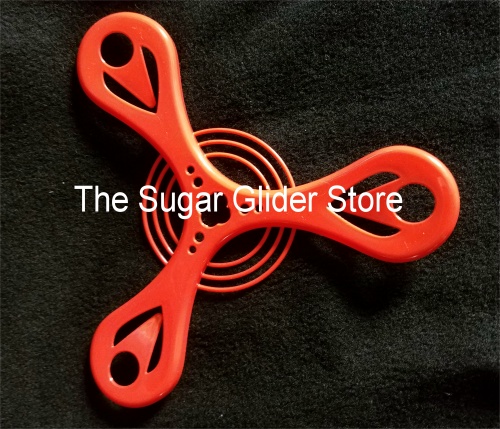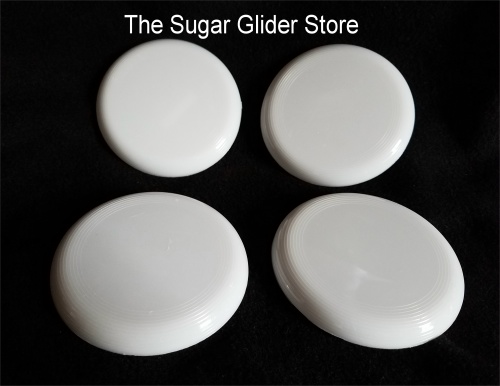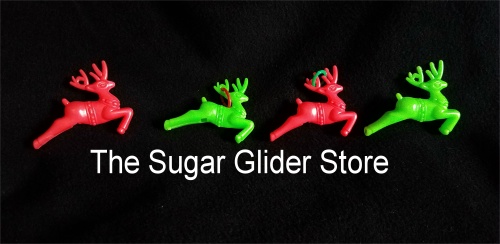 Christmas

Tiny Mugs

This mix of red, white and green tiny mugs will add fun to your Christmas toys. Just the right size to hide a tiny treat!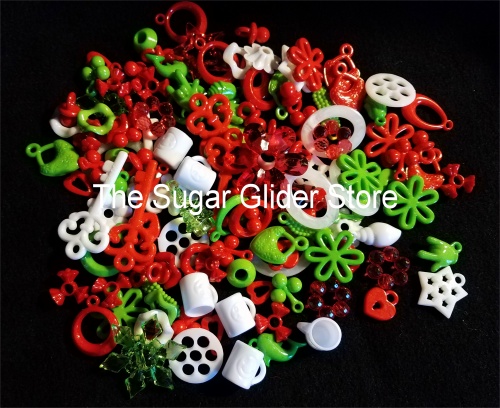 Example of

4 1/4x6 1/4 bag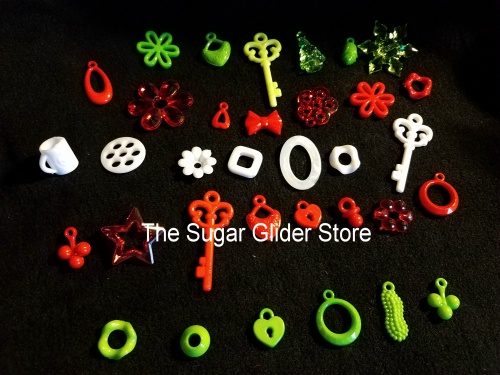 Charms that are in the mix.